What is CranioSacral Therapy?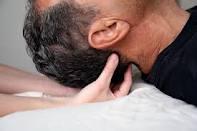 CranioSacral Therapy (CST) is a gentle, hands-on approach that releases tensions deep in the body to relieve pain and dysfunction and improve whole-body health and performance. It was pioneered and developed by Osteopathic Physician John E. Upledger after years of clinical testing and research.
Using a soft touch which is generally no greater than 5 grams - about the weight of a nickel - practitioners release restrictions in the soft tissues that surround the central nervous system. CST is increasingly used as a preventive health measure for its ability to bolster resistance to disease, and it's effective for a wide range of medical problems associated with pain and dysfunction.
How does CranioSacral Therapy Work?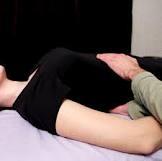 With a light touch, the CST practitioner uses his or her hands to evaluate the craniosacral system by gently feeling various locations of the body to test for the ease of motion and rhythm of the cerebrospinal fluid pulsing around the brain and spinal cord. Soft-touch techniques are then used to release restrictions in any tissues influencing the craniosacral system.
By normalizing the environment around the brain and spinal cord and enhancing the body?s ability to self-correct, CranioSacral Therapy is able to alleviate a wide variety of dysfunctions, from chronic pain and sports injuries to stroke and neurological impairment.
For general information about CranioSacral Therapy visit:Upledger Website
CranioSacral Therapy may help with the following conditions

Migraines and Headaches
Chronic Neck and Back Pain
Autism.
Stress and Tension-Related Disorders
Motor-Coordination Impairments
Infant and Childhood Disorders
Brain and Spinal Cord Injuries
Chronic Fatigue
Fibromyalgia
TMJ Syndrome
Scoliosis
Central Nervous System Disorders
Learning Disabilities
ADD/ADHD
Post-Traumatic Stress Disorder
Orthopedic Problems
Description of a CranioSacral Session
CranioSacral Therapy is integrated within Dr. Henry's practice of Polarity Therapy for more efficacy of treatment.  See: Polarity Therapy for more details.
An hour session is $65.00 by appointment.
The most common comments after a session are
"I feel so much lighter"
"That pain I've had for so long is not there anymore"
Schedule your appointment by calling Toll Free at 888-773-2491
Jill's Professional Resume

For those of you who want just the facts, here's Jill's Resume
Jill Newman Henry. EdD, PT, APP
Mission - To explore, facilitate, and advance Well Being in individuals and organizations.
Education:
University of Georgia, 1985-1988, Ed.D. Adult Education
"Medical College of Georgia, 1977-1980, M.H.Ed Health Education
The Ohio State University, 1968-1972, B.S. Physical Therapy
Professional Positions
2017 – Video Productions for Web Advertising and Education, Mountain Valley Center.com
2004-Present: Practicing Polarity Therapist and CranioSacral Therapist at Mountain Valley Center.com
1998 to present: Owner and Operator of Mountain Valley Center.com and the Otto Labyrinth Park, Otto, NC
2014 to present: Part Time, Saturday and PRN Physical Therapist Mountain Lakes Medical Center, Clayton, GA
2012-2014 – PRN Weekend Physical Therapist at Habersham County Medical Center.
November 2010 to May 2012: Contract Physical Therapist at Mountain Lakes Medical Center to build and provide therapy services for both in-patient and out-patient rehabilitation, Clayton, GA
August, 2008 to March, 2010 Part time/prn Contract Home Care Physical Therapist, Habersham County Medical Center, Habersham, GA Home Care in Rabun County, GA
2008-2010 Board of Directors, American Polarity Therapy Association
May- August 2008 Staff Physical Therapist, Mountain View Skilled Nursing Facility, Clayton, GA
2004 – Author and Director for online course – Certified Facilitator of Adult Learning.
2004 Author, Energy SourceBook: The Fundamentals of Personal Energy (Llewellyn Worldwide Publishers) Energy SourceBook has been translated into 3 languages and received a nationwide award as one of best books in alternative health in 2005.
2000-2005 Evaluation Consultant: AGElink - Advancing Geriatric Education through Community Linkage: Dept. of Health and Human Services 1-D37-HP-00782-10 administered through Medical University of South Carolina. Charleston, SC
1997 - 1999 Grant Consultant. Administered through Medical College of Georgia, Augusta, GA., This 3 year grant, Multidisciplinary Instructional Modules (MIMS). Bureau of Health Professions Grant #1D37 AH 00542 involves the creation of teaching modules for faculty in Allied Health in areas of ethics, home health and hospice, prevention, geriatrics, rural health care, cultural differences and current issues.
1997 Physical Therapist, American Therapy Services, Britthaven of Franklin
1994 - 1996 Physical Therapist, Ridgecrest Hospital and Mountain Home Health, Clayton, GA. Home Health involved 4 Counties in North Georgi - Towns, Union, White, and Rabun.
1993 - 1994 Physical Therapist, Nova Care (specializing in Geriatric Rehabilitation), Augusta, GA
1989 - 1994 Owner, Resources for Well Being and The Relaxation Station. Provided Consultation in Total Quality Management to Augusta Business and Industry and Stress Management, Wellness consulting, meditation instruction to Augusta Community
1990-1991 Contract Consultant, School of Allied Health Sciences, Medical College of Georgia, Faculty Development Grant.
1989 - 1990 Faculty, Continuing Education Programs, Augusta College
1989 Consultant to Richmond County School Systems Board of Education
1986-1988 Director of Advanced Graduate Studies in Physical Therapy, Medical College of Georgia
1985 Promoted to Associate Professor, Medical College of Georgia
1984 Academic tenure awarded
1981-1988 Faculty, School of Graduate Studies, Medical College of Georgia.
1981-1988 Assistant Professor, Department of Physical Therapy, School of Allied Health Sciences, Medical College of Georgia and Academic Coordinator of Clinical Education
1977-1981 Instructor, Department of Physical Therapy, School of Allied Health Sciences, Medical College of Georgia and Academic Coordinator of Clinical Education
1976-1977 Assistant Chief, Physical Therapy Department, Eugene Talmadge Memorial Hospital, Medical College of Georgia, Augusta, Georgia
1975 Contract Physical Therapist, Total Care Home Health Agency, Miami, Florida
1974-1976 Instructor, Physical Therapy Assistant Program, Miami-Dade Community College, Medical Center Campus, Miami, Florida.
1972-1974 Staff, Physical Therapist, Acting Assistant Supervisor (December 1972 - February 1974), Acting Supervisor (March - July l974), Physical Therapy Department, Parkway General Hospital, North Miami Beach, Florida.
Update 8/1/2017